Children's Spiritual Development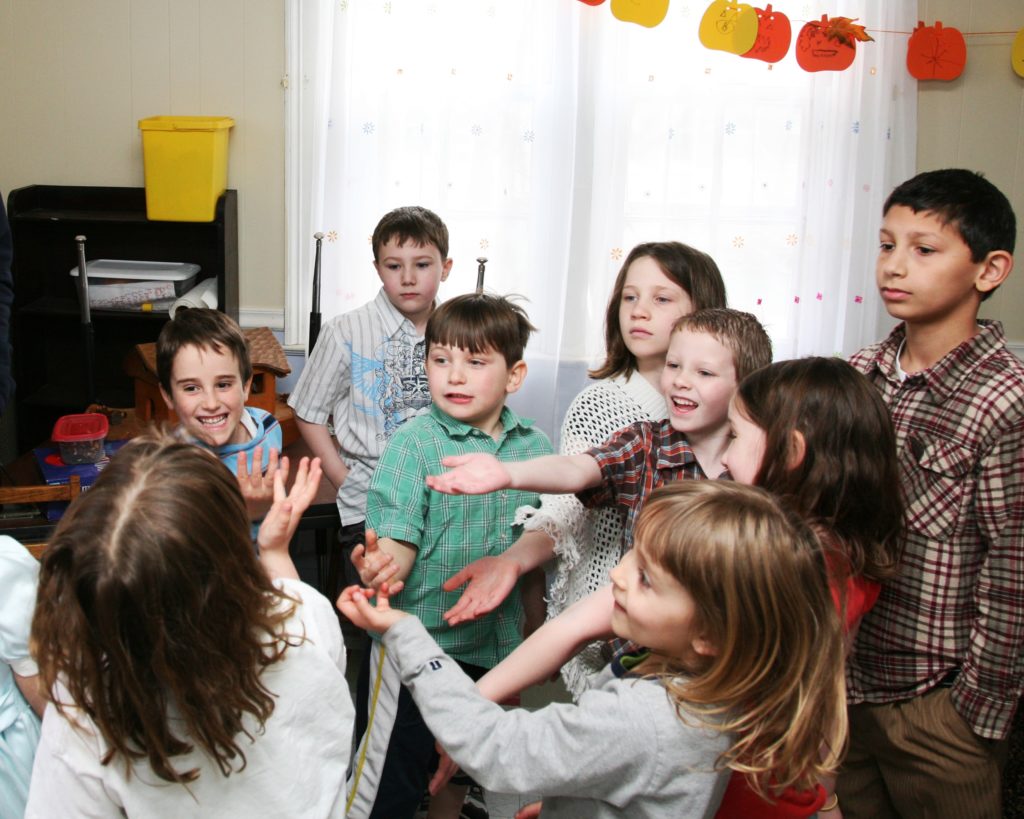 First Parish Dorchester offers a vibrant volunteer-led Religious Education Program for children and youth under the direction of our Director of Religious Education, Lucas Gonzalez Milliken. We provide children, youth, and adults with an opportunity to explore, reflect, and learn in a nurturing spiritual community. Unitarian Universalist religious education programs seek to inspire:
Ethical growth – internalizing enduring values like justice, equity, and compassion, and gaining tools to act on them in everyday life.
Social growth – connecting with peers and people of all ages on a deeper level. Finding acceptance among people who see beyond the superficial.
Spiritual growth – feeling a connection with the sacred within, among, and beyond us.
Lucas's background as a youth advisor, seminarian, musician, and activist – as well as his deep interest in spirituality and foundation in Unitarian Universalism – helps him to serve the children and larger community of Dorchester. He is assisted by all the parents and other adults who participate in our cooperative Sunday School program.
Children start every Sunday in the sanctuary with their families, with nursery care available for those three and under. After approximately fifteen minutes, including a Time for All Ages, the elementary and middle school aged children proceed with their teachers to programming designed just for them.
Using the Workshop Rotation model our program structure is generally as follows: the first and third Sundays each month are Classroom Sundays, following curricula offered by the Unitarian Universalist Association. The Director of Religious Education modifies the lesson plans to make them as accessible as possible to our program.
This year, children preK-1st grade are using the Creating Home Curricula.
2nd-5th grade are using Faithful Journeys.
6th Grade and Up are using Heeding the Call: Qualities of a Justice Maker. Some of our middle school students are also participating in the OWL Sex Education Program offered at First Parish in Brookline.
The second Sunday is dedicated to a collaboratively planned RE Worship Service; and the fourth Sunday is reserved for a Social Justice Workshop. For months with five Sundays, there is a specially designed intergenerational service where the children stay with their families for the entirety of the Sunday worship experience.
For some of the spiritual growth and practices we share on Sundays, see Taking Sunday School Home!
We invite you to explore these pages and contact Lucas (dre@firstparishdorchester.org) to get connected.