Our Minister and Staff
Rev. Terry Sweetser
Interim Senior Minister
Rev. Sweetser began his Interim Ministry at First Parish Dorchester in August 2019.
Rev. Sweetser is a born Unitarian, a fifth generation Universalist, and a parish minister for forty-six years. Terry has served liberal religion as a volunteer, parish minister, fund raiser, consulting minister, executive of the Ballou Channing District, Interim Senior Minister of All Souls Church in Washington, DC, Special Assistant to the President of the UUA, Senior Advisor to the UUA President, UUA Vice President for Stewardship and Development, Interim Senior Minister of the Beacon Congregation in Summit, NJ, Interim Senior Minister of the Unitarian Universalist Society of Wellesley Hills, MA, and the Interim Senior Minister of the First Church in Salem, MA. He is married to the Reverend M. Susan Milnor. Their daughter, Abigail, is a 2012 graduate of Smith College and received her MFA (2017) at the Actor's Studio in New York.
He will be working in partnership with the congregation through the summer of 2020. Rev. Terry can be reached at minister@firstparishdorchester.org or 717-449-0175

Lucas Gonzalez Milliken
Director of Religious Education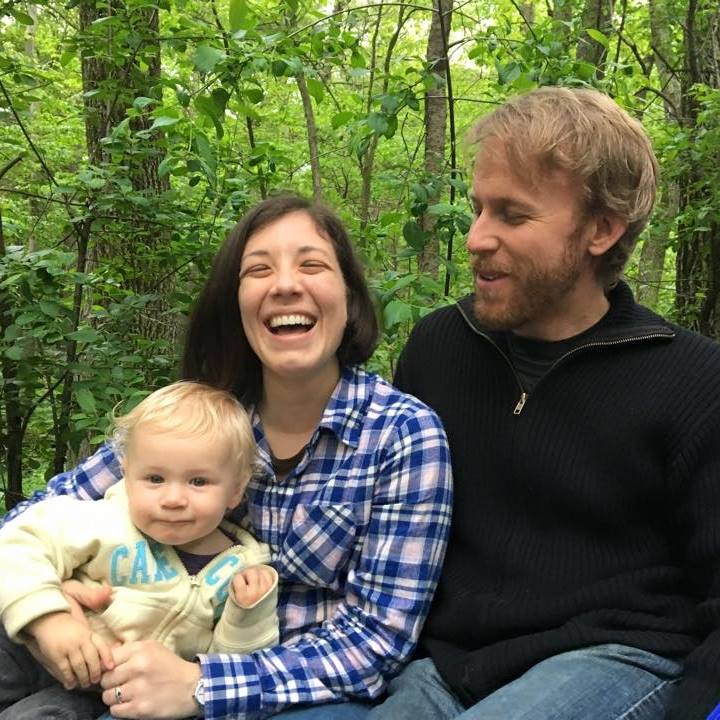 Lucas grew up in the Disciples of Christ denomination in California, and was deeply influenced by his experiences at various church camps as a youth. The communities of faith and exploration that were created there inspired Lucas to serve as a youth leader at a number of Christian churches, as well as to serve as a camp counselor in Northern California for several summers.
In college, Lucas started seeking meaning in many religious traditions, and has a B.A. in Comparative Religion from Chapman University. After college, Lucas worked as a canvasser for Greenpeace, and became interested in people's movements for environmental, economic, and racial justice. Wanting to explore more ways to bring activism and religious identity together, Lucas enrolled at Union Theological Seminary, where he received a Masters of Divinity in Theology and the Arts in 2012.
Lucas is a dabbling artist in many fields. He plays guitar, banjo and mandolin, enjoys juggling and cartooning, and is currently involved in an improvisational puppet troupe called "Total Feltdown" in Cambridge. He approaches the DRE position with a passion for working with young people, exploring religious identity, engaging in social justice, and lifting up artistic creativity.
Dr. Ana Sorina Popa
Director of Music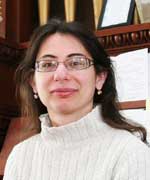 Dr. Popa holds a Ph.D. in Piano Performance from the Boston University School of Music and has performed in many locations in Europe as well as the continental United States. She has worked with us for well over a decade to broaden our music efforts and offer more diverse programming, not only for our Sunday church services but also for the larger community.

Kit Binns
Office Administrator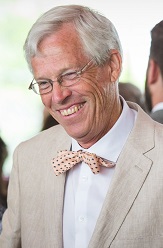 Kit has lived in Dorchester for over 45 years, since 1979 on Jones Hill, where he raised his three kids, who are proud "Dot Rats", wherever they live (currently DC, LA, and Boston). A country boy by birth, he loves his adopted home town and has been involved in many local community and polticial efforts in Dorchester over the decades, happily trading it in for a misspent youth studying history at Princeton and Korean and Chinese at Harvard, which he enjoyed but never knew what to do with.
After stints as a cab driver, bureaucrat, journalist, and carpenter, he learned about computers in middle age and moved between writing technical documentation for software engineers and raising kids until he retired. For kicks he reads, writes, runs, bikes, swims, goes to the theater or movies, sits by the fire (winter) or on the beach (summer). He values his family and friends above all else.
Horace James
Custodian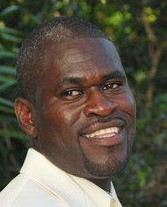 Mr. James hails from Barbados, and now lives in Boston with his family a short walk from the church. He has been assisting in maintaining buildings and grounds at FPD for several years now, and also works on the maintenance staff of Codman Square Health Center.